Come As Guests Stay As Family.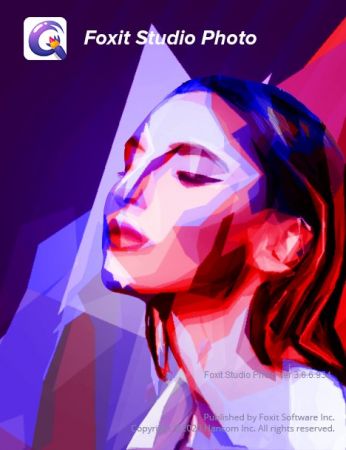 File size: 138 MB
With a simple and clean interface, Foxit Studio Photo is a photo editor that allows casual users to make photo & image edits without digging through a wide range of different photo editing tools.By keeping the essential photo editing features from Adobe Photoshop, Foxit Studio Photo is the perfect photo editing software alternative that makes learning photo editing easier and faster for a fraction of the cost.
File size: 18 MB
PhotoFiltre Studio is a complete image retouching program. It allows you to do simple or advanced adjustments to an image and apply a vast range of filters on it. It is simple and intuitive to use, and has an easy learning curve. The toolbar, giving you access to the standard filters with just a few clicks, gives PhotoFiltre Studio a robust look. PhotoFiltre Studio also has layer manager (with Alpha channel), advanced brushes, nozzles (or tubes), red eye corrector, batch module and lot of other powerful tools.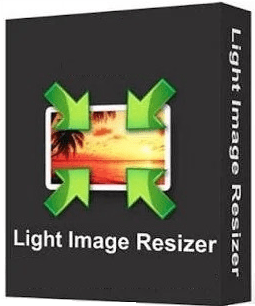 File size: 10.5 MB | 13 MB
Light Image Resizer from Obvious Idea (previously known as VSO Image Resizer) is a free tool that organizes your photos by shrinking their resolution or moving them within your hard drive. It is the perfect tool for those who store their digital pictures and images on their PC and who want to resize, compress, convert, create copies, import or organize photos.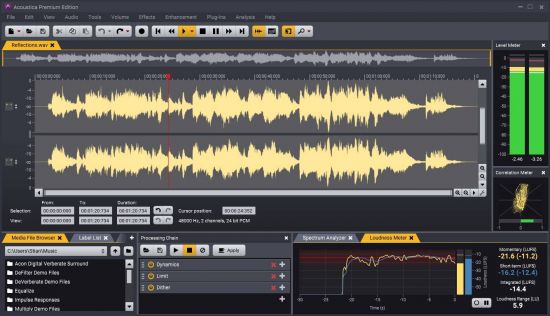 File size: 487 MB
Acon Digital Media Acoustica Premium is an ideal solution for audio editing and mastering. The program contains everything you need to create great sounding recordings and audio CDs, including professional tools for recording, analysis, editing and CD burning. The Acoustica user interface was designed with speed, accuracy and ease of use in mind.
File size: 150 MB
With Ashampoo Snap 12, capturing screenshots or videos almost happens by itself. Anything you see on your screen is faithfully captured along with numerous smart settings. The built-in editor takes care of post-processing as well as storing and saving of captures. This makes Snap not just a mere screenshot app but a visual thinker's dream. Screen captures can be enhanced and polished with automatic numbering, arrows, comments, stickers and so much more! From simple images to video captures and documentations: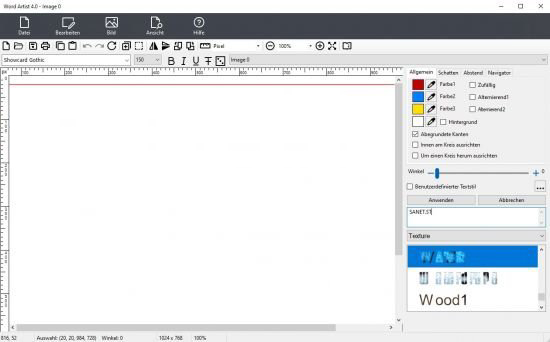 Windows (x64) | File Size: 29 MB
Word Artist contains many text styles and effects. For example ABC blocks, Buttons, Newspaper and Magazine cutouts.
x64 | File size: 92.9 MB
SkinFiner is a photo editing software designed to free you from tedious manual labor in skin retouching. It helps you smooth and enhance skin in the easiest and fastest way. Automatic Skin Texture Smoothing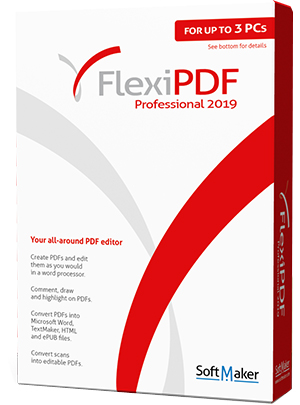 English | File size: 134.1 MB
Edit PDF files as easily as with a word processor. With FlexiPDF, creating, editing and commenting in PDF files is just as quick and easy as exporting them for further editing in TextMaker or Microsoft Word. FlexiPDF always delivers excellent results-whether you insert or edit text and images, rearrange the layout or reorder the pages of a PDF file.
File size: 214 MB
Design your dream garden with this very easy to use program. Arrange plants, trees, buildings and objects using an easy to use 'drag and drop' interface. Use tools to quickly create paving, paths and fences. Then produce a high quality color print out of your design.
File size: 328 MB
Quite simply the world's fastest graphics software. Powerful illustration tools, innovative photo editing, flexible page layout and unrivalled WYSIWYG web design. A single application for all your creative work. Xara Designer Pro is our flagship product and includes all the illustration, photo editing, DTP and web design features of Photo & Graphic Designer, Web Designer Premium and Page & Layout Designer.